WELCOME TO SIMPLE CRAFTED LIFE!
At Simple Crafted Life you will find punch needle craft kits and punch needle materials suitable for all levels. All materials are tried and tested, so you can punch with confidence
If you like punch needle cushions but you don't want to learn the craft, you can purchase my contemporary handmade punch needle cushions.
Shop PDF Patterns / Digital Downloads
Made to Order Punch Needle Cushions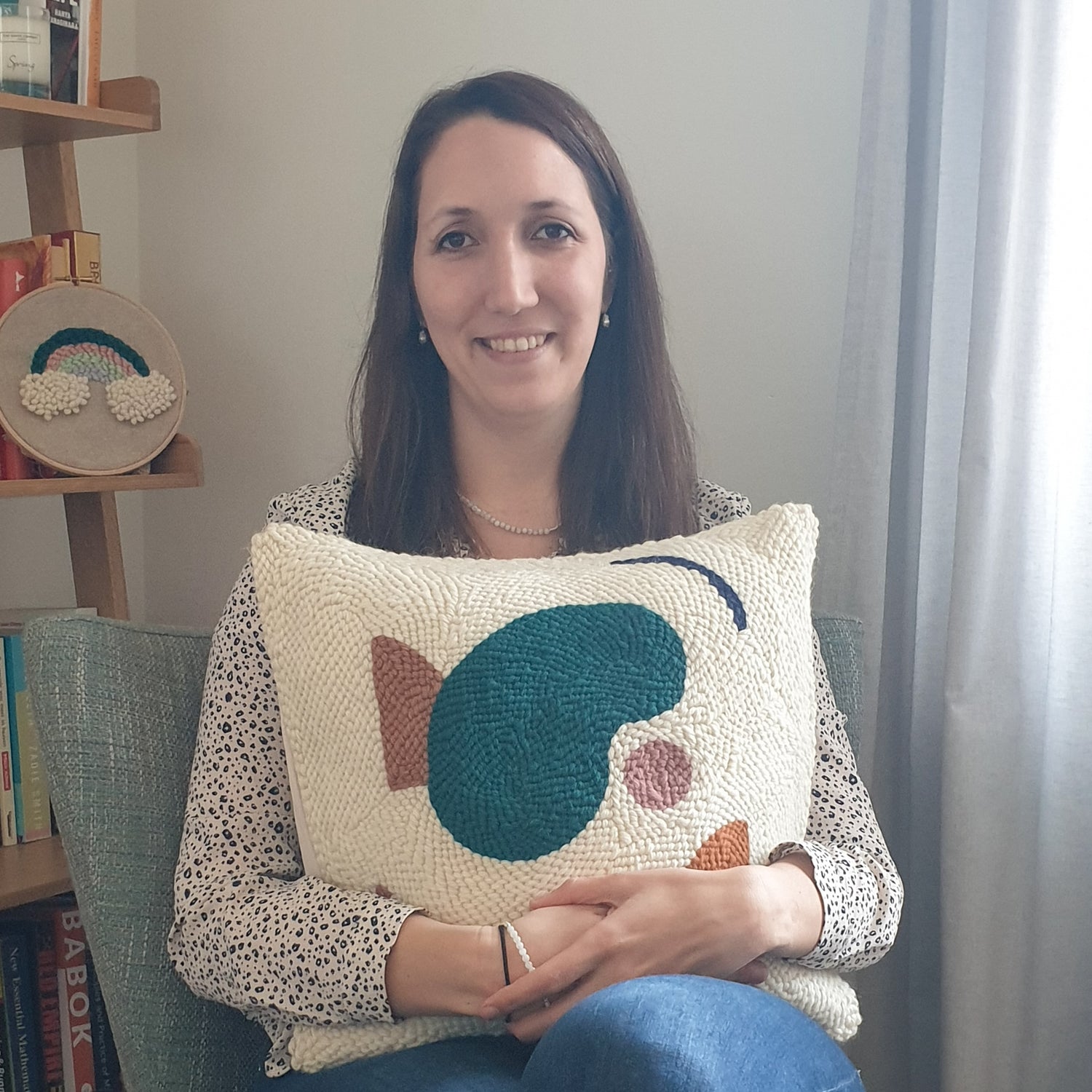 Hello I'm Sarah-Jane!
I'm the face behind Simple Crafted Life.
I've loved crafting for the longest time. It's the perfect antidote to our usually busy, technology filled lives, it gives us the chance to slow down and be mindful.
I started Simple Crafted Life as a result of struggling to find the right punch needle materials in the UK and wanting to share the joy that punch needle gives me.
Everything stocked here has been tried and tested by me, so you can punch with confidence.